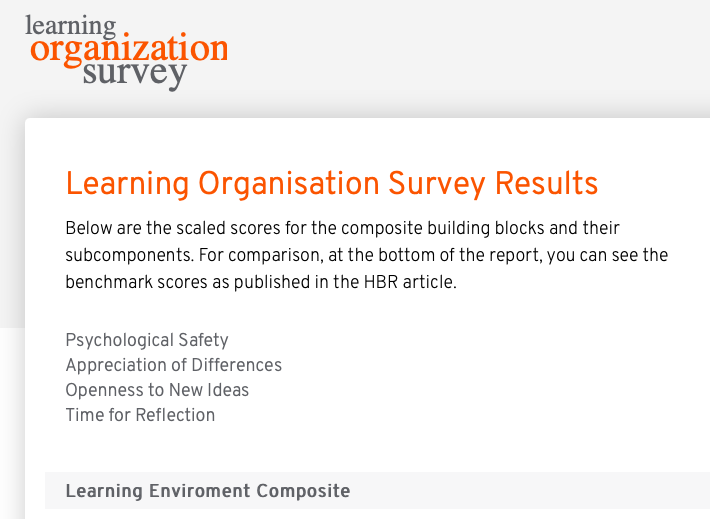 We are excited to announce that we have now implemented a new version of the Learning Organization Survey.
In a seminal article in the Harvard Business Review in 2008, titled "Is yours a learning organization?", Prof Amy C. Edmondson and her co-authors David Garvin and Francesca Gino outline the building blocks of a learning organization:
Building Block # 1: A supportive learning environment
Building Block # 2: Concrete learning processes & practices
Building Block # 3: Leadership that reinforces learning
The report will show how you or your team rate these factors for your context mapped conveniently against the global benchmark.
The 54 questions are thought provoking and the output yields a rich picture of the climate for learning. This makes it a great conversation starter for innovating and unlocking more growth in your organization.
If you want to try this out, please us the form below and you will be sent a link to your personal version of the test.