Enterprise PSI bridging course for Accredited FOS practitioners
A short bridging course for accredited FOS practitioners* to become familiar with the
Enterprise PSI (EPSI) offering and what to consider when conducting an Enterprise PSI
project with a client.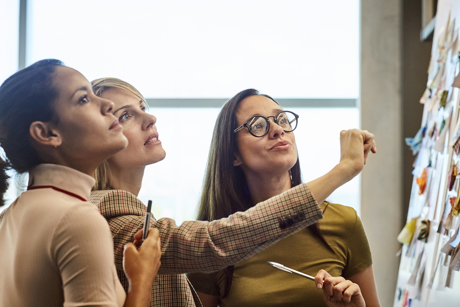 At the end of the session the accredited FOS practitioner will be able to:
Understand their role of EPSI success manager on an EPSI project.
Determine when to use Enterprise PSI and develop a groupings model for the organisation based on their circumstances.
Know how to prepare, brief, set-up and conduct the Enterprise PSI.
Analyze Enterprise PSI results and provide key insights.
Client case studies will be used in the session, to encourage practitioners to learn and apply in the session as much as possible.
* This course is only for anyone already accredited as a FOS practitioner. A course for any practitioners who wants to focus solely on the Enterprise PSI offering will be made available shortly.
** The training is initially run by People talking, but you will stay connected to you current training provider.
| Partner | Start date | Number of sessions | Start time | Time zone | Location | Target audience | |
| --- | --- | --- | --- | --- | --- | --- | --- |
| People Talking | Jul 27 2023 | 1 | 09:30 | EST | Online | Existing practitioner | Inquire |
| People Talking | Aug 03 2023 | 1 | 16:00 | AEST | Online | Existing practitioner | Inquire |